Get a breath of fresh air and see Bangkok in a new way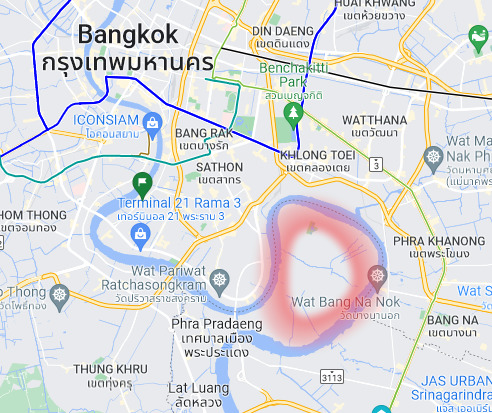 Bang Kachao is sometimes called Bangkok's "green lung" because of the lush jungle, foliage, fresh air, and laid back atmosphere.

An area of land carved out and protected by the massive Chao Phraya river, it's truly an oasis in the middle of the city of Bangkok.

If you're looking for something to do in Bangkok to get away from the chaos of the inner city, and takes half a day, then a Bang Kachao tour by E-Scooter is an experience not to be missed!
A guided tour will take you to locations such as:
Ounjai Cafe
Botanical Garden
Wat Bang Nam Phueng Nok
Sri Nakhon Khuean Khan Park
Bangnamphueng Floating Market
You can get to Bang Kachao by car, but the most interesting (and fastest) way is by long tail ferry.
Prices range between 500 and 1200 baht (subject to seasonal adjustments).
The Bang Kachao Half Day Tour by Bikery E-Scooter Tours
Booking: Contact Bikery by telephone at +66 81 827 9998